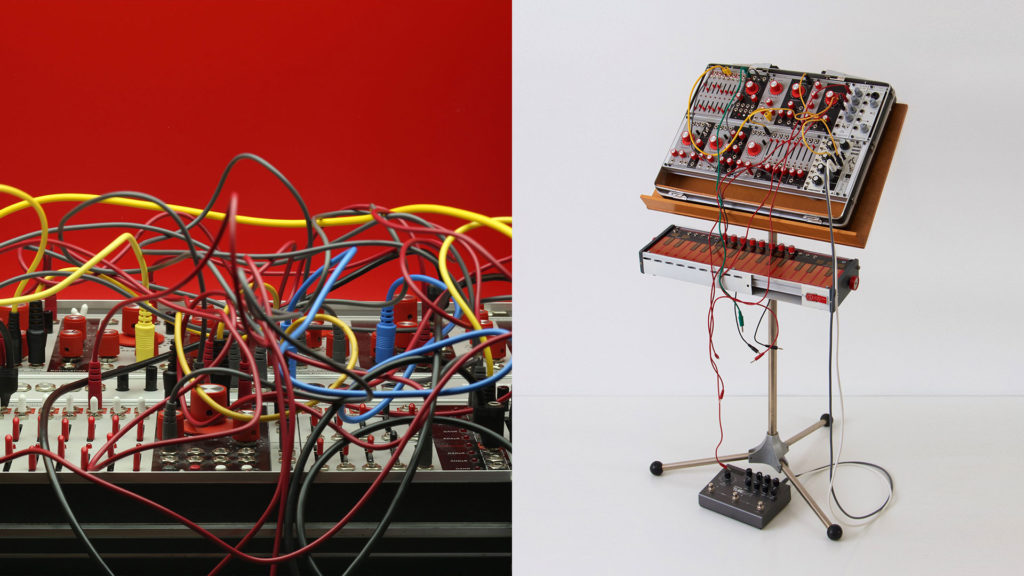 Info: This custom Eurorack case was built to resemble vintage suitcase synthesizers of the early 70s like the Buchla Electric Music Box (1970) and the EMS Synthi AKS (1972).
A vintage briefcase was converted to hold the 'Verbos Electronics Composition System' Eurorack modules from Mark Verbos. Modules include the Amplitude Tone Controller, Complex Oscillator, Dual Four Pole, Harmonic Oscillator, Voltage Multistage as well as Doepfer A-140 ADSR, A-119 EXT. IN. Pittsburgh Modular Audio Mixer/Attenuator and Intellijel µjack. The entire case is powered by Tiptop Audio µZeus.
The Verbos Electronics Touchplate Keyboard is mounted separately in a converted PHILIPS Infrakamin and powered by an external power source.
Learn more about the Voltage Controlled Suitcase Company:
SaveSave
SaveSave